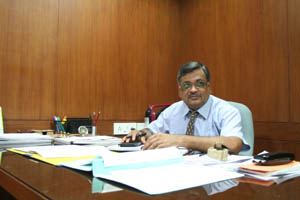 Goyal Minerals is one of the most trustworthy names in premier quality of raw materials for ceramic industry in India and other parts of the globe. We have state of the art mining facilities of high quality ceramic raw materials like Feldspar Sodium , Feldspar Potassium , Kaolin , Ball clay and Quartz .

Our corporate philosophy is mining with green technologies and strict compliance with high ethical and environmental standards. Naturally we have curved a niche in the domestic as well as international markets. We have backed up by a strong distribution network and spacious warehouse that enable us to assure our reputed clients in terms of quality, quantity and strict delivery schedule. Three decades of mining experience backed up by latest technologies, through professionals, dedicated workforce and our obsession with quality made us as a front runner in the industry. However, best of customer services and moderate product pricing have ever been our corporate responsibility.

Having enjoyed the pride of place in the mining industry, spanning more than three decades Modern Rock & Clay Pvt. Ltd. (Formerly Modern Enterprise) takes the pleasure of exclusive selling and marketing of the high quality of ceramic raw materials to the international customers to suit their specific industry requirement. Follow up with all other customers to scale up their level of satisfaction with quality, price and just in time arrival has put us in the forefront.